NotaryAssist® Software
Today's most advanced, intuitive, all-in-one Accounting & Bookkeeping software designed specifically to meet the needs of Notary Professionals nationwide.
Get Started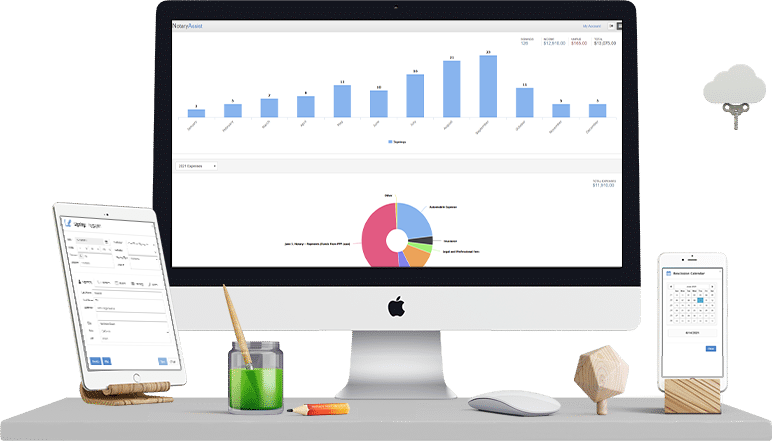 Your complete business at your fingertips.
The Ultimate Organizational Tool
Professional Notaries must stay organized. Our customers choose NotaryAssist because it includes everything to organize your business, all in one, easy-to-use application!
Your customers, calendar, directions, expenses, mileage, invoices, and reports are with you at all times, no matter what device you use…Smartphone, laptop, or PC! Enter your data one time and have access to it from any device anytime without ever having to re-enter.
NotaryAssist is ready whenever and wherever you are! We are excited to announce our Mobile App is coming soon! For both Apple and Android!!
Watch Video
Trusted for over a decade by users across the United States as the premier Notary Accounting Software.
Our Stats
Millions
of Appointments Entered
15+
Years Serving the Notary Community
Thousands
of Satisfied Users
Managing your
business so you can
focus on growing it!
As a professional Notary, or Signing Agent, you have to manage your time in order to build a thriving, profitable business. Your job involves booking new clients, scheduling appointments, tracking invoices, coordinating payments/non-payments, and maintaining travel/mileage logs. Come tax season, NotaryAssist saves you and your accountant valuable time during one of the most stressful times of the year. Keeping you organized, so you can focus on generating additional revenue for your notary business.
Start FREE Today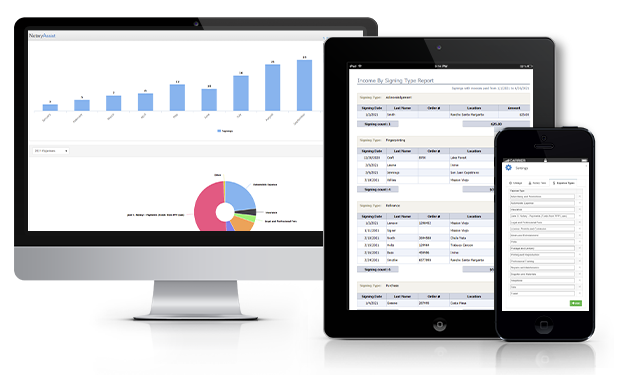 Pricing Plan
Monthly
Assignment Information
Auto Mileage Calculator
Business and Tax Reports
Automatic Updates
Customer Manager
Schedule Manager
Business Expenses
Account Invoices
Driving Directions
Built-in Security
Annual
Assignment Information
Auto Mileage Calculator
Business and Tax Reports
Automatic Updates
Customer Manager
Schedule Manager
Business Expenses
Account Invoices
Driving Directions
Built-in Security
Storage Only
Recommended for Retired Notaries
Data Safely Stored
View & Print Only
Built-In Security
Low Annual Price
Frequently Asked Questions